Looking Back at Red Valkyrie's First "Underground Art Auction" (Interview)
As packages of original art continue to arrive at homes across the country – nay, the world – we are reminded that two weeks ago something very special happened. The first (of many) "Underground Art Auctions" was hosted via livestream on the Red Valkyrie YouTube channel, forever opening up a new avenue for artists to seek exposure and make a living on the platform.
The network of comic book fans and creators known as "ComicsGate" is no stranger to art auctions. For years, Ethan Van Sciver has hosted live art auctions on his YouTube channel Comic Artist Pro Secrets, featuring some of the most prominent artists (and extraordinary prices) in contemporary indie comics, drawing tens of thousands of views and lasting for hours on end. Many connoisseurs have swollen their private collections with one-of-a-kind pieces, while artists have enriched themselves in both wealth and reputation.
And more power to them. However, there are many more artists in CG than there are spots on Ethan's show, and even more patrons willing to shuck out shekels for some sweet sketches to call their own – provided the prices are a bit more down to earth. Enter two intrepid heroes and their motley cast of characters hell bent on trying their hand at a game I like to call "everybody wins".
Recently I had an opportunity to interview Red Valkyrie hosts Shae and CY about the Underground Art Auction and hear about their experiences first-hand.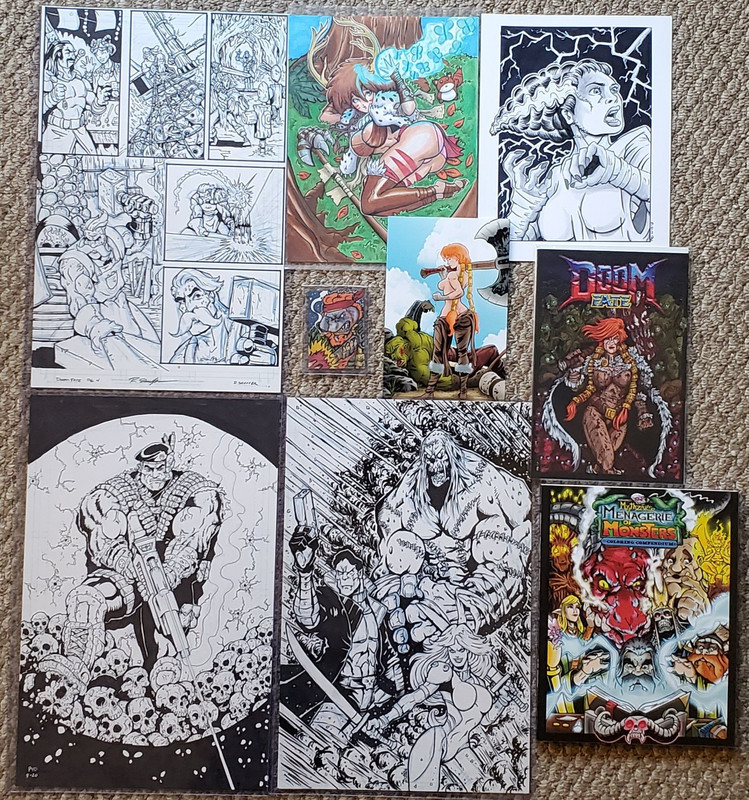 The Splintering: How did you come up with the idea for the auction?
Shae: The idea was floated about a month ago. Jason, Luke, and CY were talking about how artists don't get enough play or exposure and how most people can't afford the art at an EVS auction, and we agreed it would be cool if there were a more low-key venue to serve that purpose. One where nobody expected to get rich, but artists could sell their art and people could walk away with art they could afford.
CY: We wanted to do it for the fans, and for people who you wouldn't normally find on EVS – artists who might be underrepresented. We decided to do it on Red Valkyrie because we have a good number of subs on that channel and knew there would be people willing to pitch in and help make it happen. Jason and Luke came up with the idea and were happy to help once they talked us into it. This wouldn't have happened without either of them, let alone both.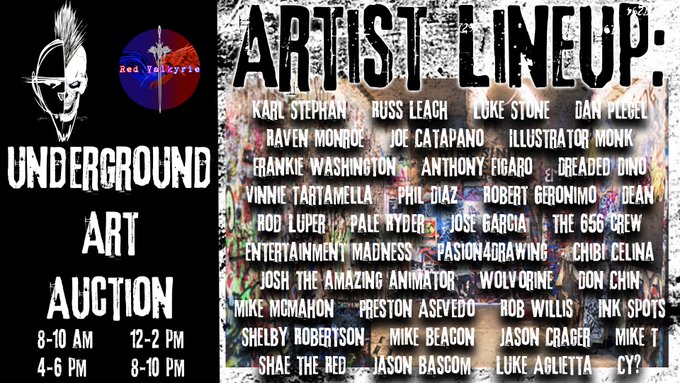 TS: How did you choose who would participate?
Shae: The vast majority were people we reached out to directly. Something like sixty artists in total. Some couldn't make it and a couple had to drop out –the final count was forty-three. Most of them we knew and collectively believed didn't get enough exposure. Every time TOPicLESS Tuesday happens (on Unhinged Entertainment's YouTube channel) it would circulate the chat.
CY: There was no gatekeeping. If someone wanted on to sell their art, we let them. Ultimately it was the bidders who decided the worth. Comicsgate isn't a zero-sum game. If you have good art and somebody wants it, that's good for everyone
TS: How did you decide on the format?
Shae: CY came up with the ground rules, and I made the graphics. Luke provided the voiceover. We decided on four two-hour blocks with two hours in between to set up the next auction, then we posted the rules online. Of course, each auction went over by at least an hour.
CY: We made a DM Group on Twitter and added everyone who was going to participate so we could collect their payment info and arranged who would appear in which group.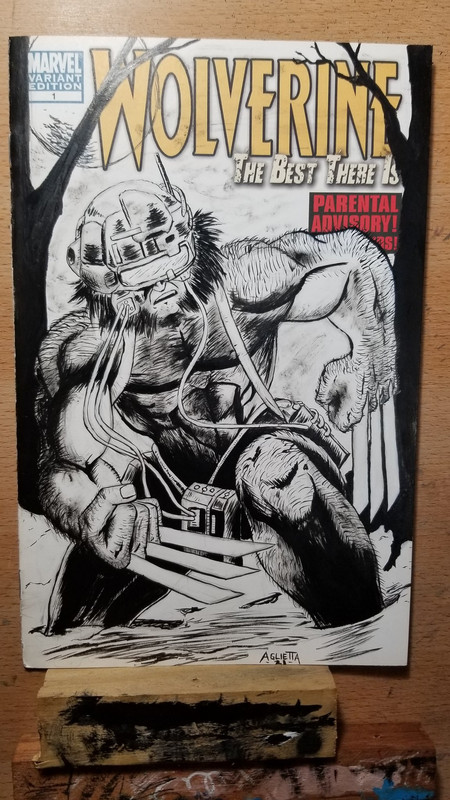 TS: How much preparation did it take?
CY: We didn't start in earnest until about two weeks before the auction. We had picked a date that didn't conflict with any schedules then figured things out from there.
Shae: I was finishing things up until about 6:30 the morning of the auction, which started at 8:00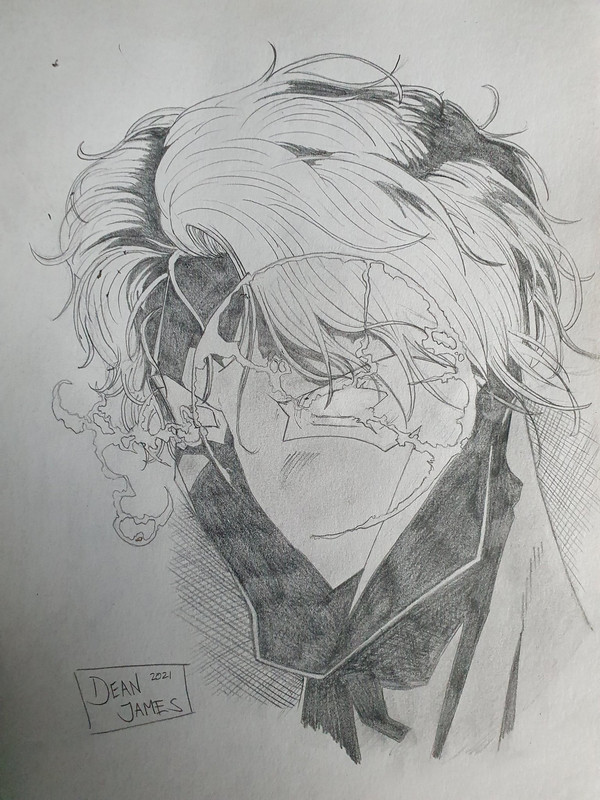 Me: So, what were the final figures?
CY: 79 total bundles of art were sold by 43 artists over a period of 17 hours, 15 of which were livestreamed.
Shae: And a total of $13,480 changed hands.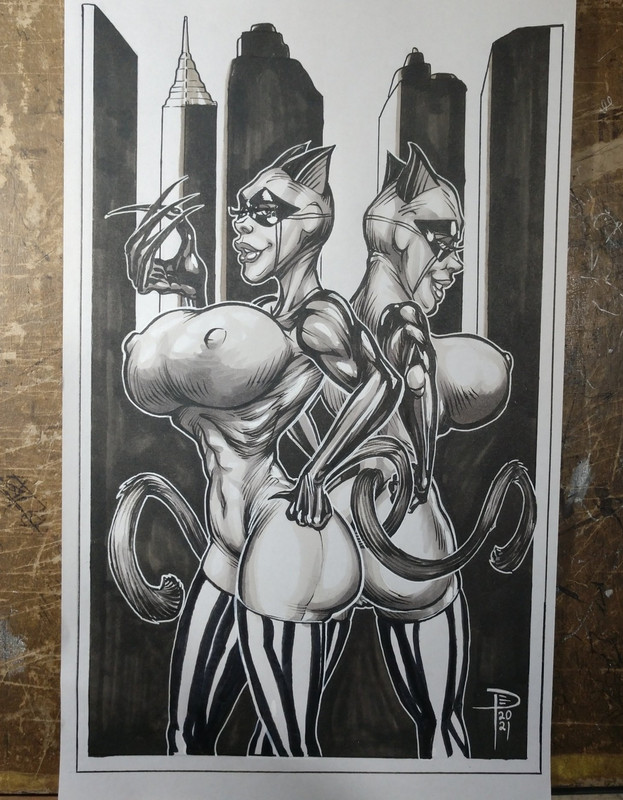 Me: Are you planning to do it again?
Shae: Yes, although we're not sure how often. At the end of the stream someone asked that question and without thinking I said "sure, every three months" but that's kind of insane. Maybe biannually, I don't know, we'll let the viewers decide.
CY: If we do it quarterly, we'll have to pare it down quite a bit. Otherwise biannually is fine.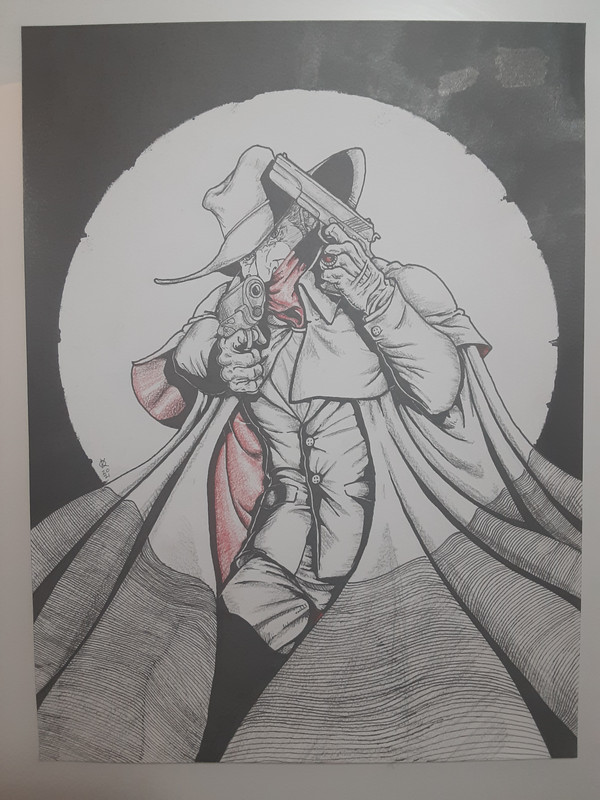 Me: How would you describe the experience overall?
Shae: Crazy. Hectic. It was a lot of fun. I think it really brought the community closer together.
CY: It was something very special. I know because nobody's left the DM Group on Twitter yet. They just keep talking to each other about stuff and I'm like "guys the auction is over" but nobody wants to leave.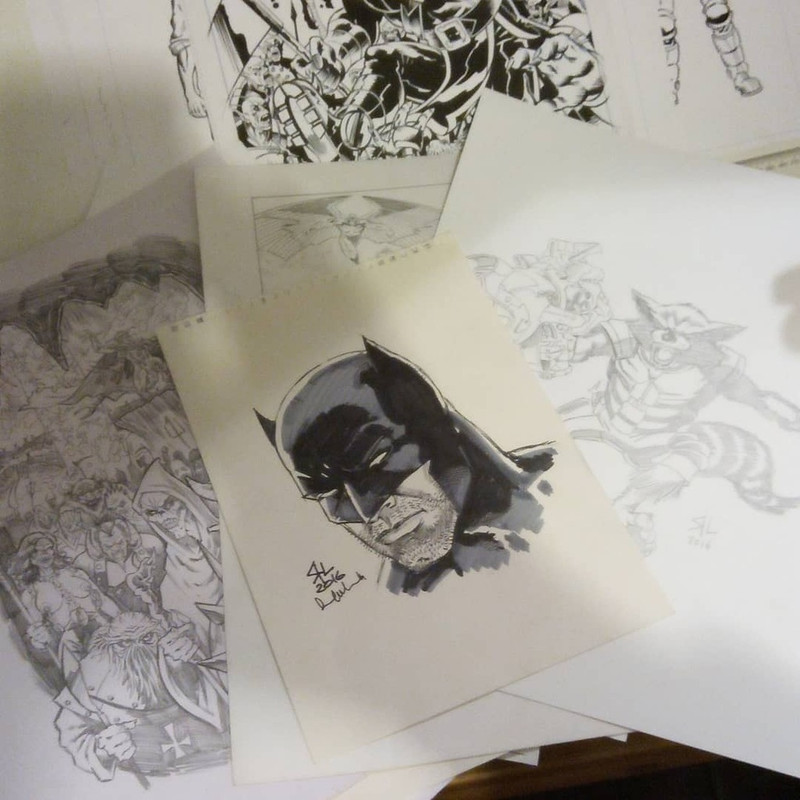 Me: What will you do differently next time?
Shae: Stockpile caffeine and snacks?
CY: Make sure we start on time and enforce the twenty second countdown.
The next auction is already scheduled for June 19th, 2021! You can follow Shae (@Ghastlight) CY (@CYborgValkyrie) Luke (@DeathMetalHero) and Jason (@Unhingedent) on Twitter and keep your eyes glued to the Red Valkyrie YouTube channel for future auction updates.
Thanks for reading!
Please consider following The Splintering on social media or bookmarking the site for more independent entertainment news, views, and commentary!
---
The Splintering's Teespring store has items for all budgets, great and small! If you like what we do & want to help keep our site 100% free of paid ads, go here!